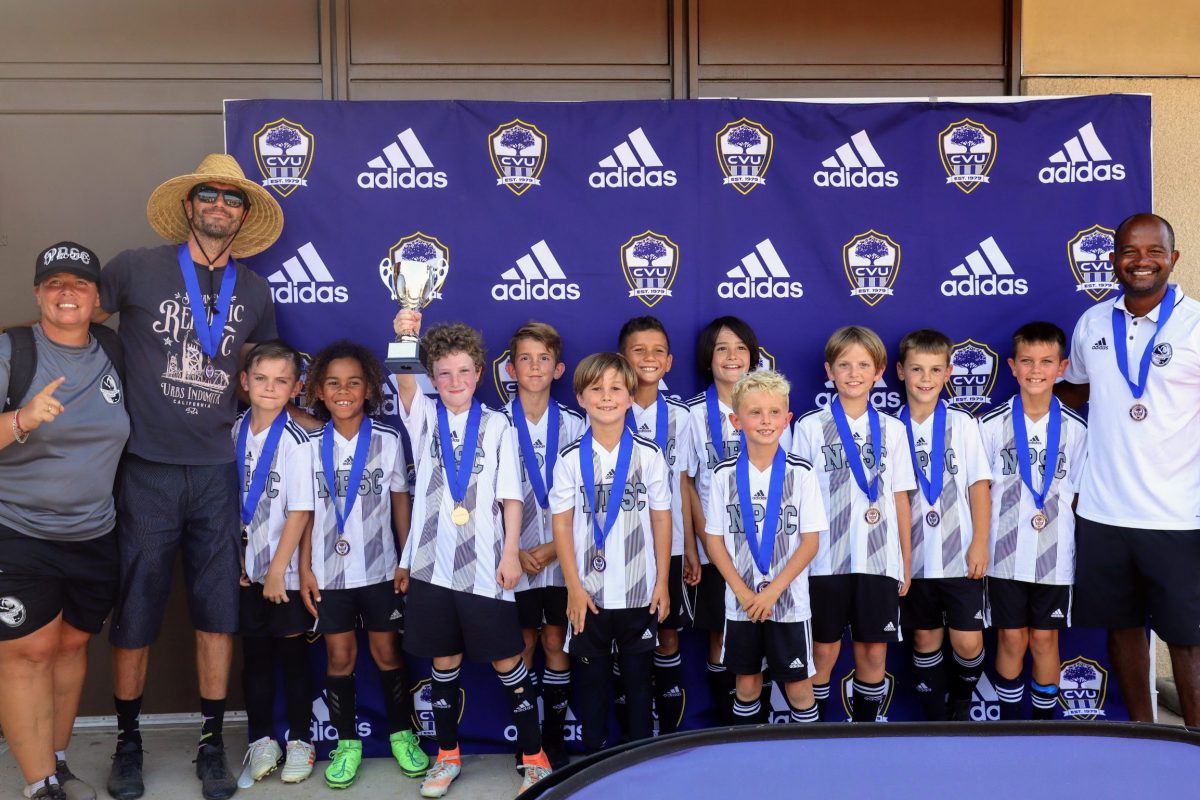 The NPSC Tigers are a Boys 2012 Silver (Division 2) team that has been together for only 1 full season.  They finished as the runner up in their inaugural fall season, however they were the only team to take points from the Champions (a draw and a 1-0 victory).  This summer they finished 2nd in their group at the Oaks FC Summer Cup and finished in 2nd place overall in the NPSC Thousand Oaks Classic (losing a heartbreaker 3-2 in the final).
Also this summer the Tigers and their siblings had the pleasure of escorting players from LAFC & DC United on to the field for the National Anthem.  It was an incredible experience for the boys and LAFC responded by winning the game 1-0!
In 2022 they move up to the Silver division where they hope to have a successful season.  The Tigers practice at Del Prado on Tuesday from 430-600 and on Thursday from 430-630 (which includes one hour of speed & agility training w/ a track coach).
They are currently fundraising for a trip to France next summer to play in a soccer tournament and see all the sights that France and the French Riviera have to offer!  Follow them on Instagram for more details!
Interested? Contact Team Manager Scott Hammerslag at (805) 551-8785
2021 - CVU Summer Cup - Champion

2021 - CSL Vice Champion Bronze
Tuesday 4:30 pm - 6:00 pm
Thursday 4:30 pm - 6:30 pm
Friday 5:00 pm - 6:00 pm